We saw unveiling on new Apple Mac Pro 2019 at WWDC 2019. It has many upgrades and latest technology, apple unlikely returned to its cheese grater design. So this made release unique with new features and old design but of course improvised one.
Apple Mac Pro Price
It starts with a very high range of $5999 which is expected of Apple but lets us see what it all includes to justify its price range.
Apple Mac Pro, synonymous to the most powerful computer of the time period it is being released in, has some marvelous features which make it dream for those who desire unparalleled computing power. Apple Mac Pro 2019 weighs 40 pounds and provides completely removable aluminum cover for complete access of all the internal parts to provide an easy upgrade for more number of years.
Mac Pro Specification
Mac Pro is redefining supercomputer by providing processor pf Intel Xenon with huge bandwidth and requires around 300W power to work.
Other features for unparalleled functioning are 1.5TB RAM, MPx Module which can give multiple GPUs, upgradeable 32GB VRAM, Apple afterburner card which processes massive 6 billion pixels per second. Well, this looks good for the price they charge.
Connectivity features include a standard external array of ports which includes 2 USB, 2 thunderbolts and 2 Ethernet and also includes 8 PCLEs port. Apple Mac Pro 2019 provides magnificent features for its graphics processing as well.
It comes with AMD Radeon pro 580X upgradable on the option to AMD Radeon Pro Vega 2. Apple Mac Pro comes with Pro Display XDR. Pro display XDR comes with 32-inch LCD panel, providing 6K resolution, retina display, and awesome colors and brightness.
An inbuilt power of 1.4KW power supply to support its high power requirements, 256 GB SSD encrypted with a security chip. All these features seem to justify the price range.
Don't Miss – Apple iPhone 11 Rumors And Its Details
Apple Mac Pro offers a lot which makes it dream computer and it comes with the view of future expansion. Many features that it provides are not even found individually or even if they are found individually, they are not pieced in a computer. It is redefining era of fast and heavy computing.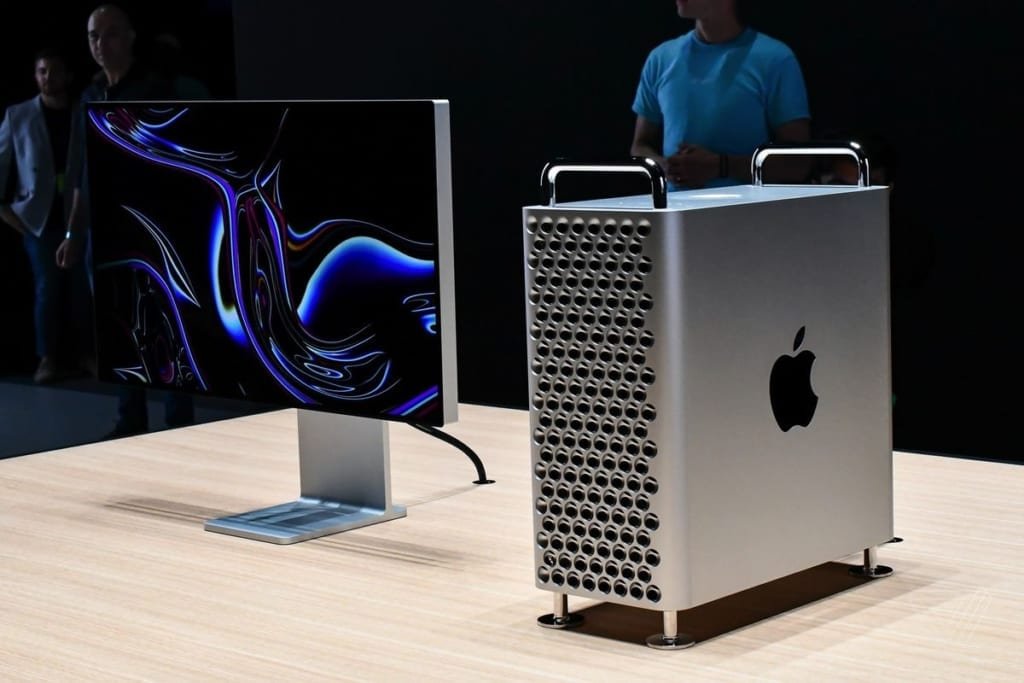 Conclusion
Apple Mac Pro is a future seeking supercomputer. It is a benchmark difficult to achieve, seems to justify its price. Its cheese grater design gives the company, more options to upgrade and it is refreshing to use simpler rectangle design.
This design is more modular, easily serviceable, effectively upgradable. Though its tower version weighs more than the earlier compact version. Its counterparts in size also have limitations with a number of PCLEs extension and quad-core graphics, also if you get a fully configured Mac pro may even exceed the price of $35000.
The price they offer still remains out of reach for most people.