Considering the need for portable CPUs, Apple has presented a portable CPU named Apple Mac Mini.
Actually, the traditional CPUs are heavy in weight and acquire enough space so nowadays there is a demand for lightweight and small-sized CPUs.
Apple is a company that is known for understanding the requirement of the market and presenting advanced gadgets accordingly.
Even in the matter of CPU Apple has made a magnificent effort to fulfill the need of users by presenting Apple Mac Mini.
Let us see what we are talking about and know more about this product.
If you are into this trend of using portable devices, so why not use a portable, mini CPU?
The Apple Mac Mini, 2020 version is one of those advanced technological inventions that is changing the world eventually.
It comes at quite an affordable cost and delivers some of the best features.
If you are a regular Apple product user, consider buying this and you would never take a step back.
It is quite natural for consumers to not know about the specifications and features of a newly launched product. But here you would find a detailed discussion of everything regarding the product.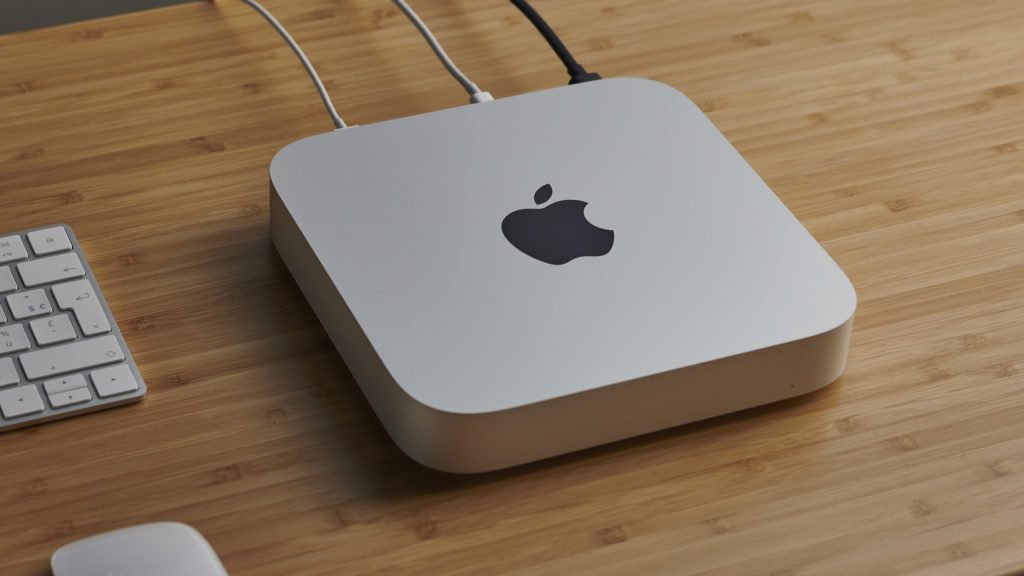 Let us first start with the pros and cons of this product.
| | |
| --- | --- |
| Reasons to Buy the Product | Reasons to not Buy the Product |
| Aesthetic and sleek design | Unable to use through eGPUs |
| High-performance product | Low memory space of 16 GB |
| M1-powered hardware promises a lot | No option for up-gradation |
| Affordable and effective | |
| Offers a powerful integrated system | |
Now it is time that we go through the technical specifications enabled in the new Apple Mac Mini, 2020 version.
Apple Mac Mini Key Technical Specifications
Colour– Silver
Chip– Apple M1 chip (8 core CPU and GPU)
Memory– 8 GB (Configurable up to 16 GB)
Storage– 256 GB (Configurable up to 512 GB, 1 TB or 2 TB)
Video Support– 1. Two displays are supported simultaneously2. Thunderbolt 3 digital video support3. HDMI 2.0 displays the video output
Audio-1. Built-in speaker2. 3.5 mm headphone jack3. HDMI 2.0 multichannel audio output
Ports and Connections-1. Thunderbolt/USB 4 ports (2 nos.)2. USB A-Type ports (2 nos.)3. HDMI 2.0 port4. Gigabit Ethernet port (Configurable up to 10 GB Ethernet)5. 3.5 mm headphone jack
Communications-1. Wi-Fi2. Bluetooth 5.03. Ethernet
Size– 1.4×7.7×7.7 inches (HxWxD)
Weight– 2.6 pounds
Operating System– macOS
Excess Features-1. "Hey, Siri" enabled2. Switch control3. Different contrast options4. 50-plus Apple-specific applications are pre-installed5. Official Configuration
Price– 699 USD
Read Also
Apple AirPods Pro: Comfortable Earbuds With a Touch of Apple Magic
Apple TV 4K: An Uncompromising Fully-Featured Streaming Box
Apple Macbook Air: Excellent Speed and Long Battery Life
Next up, we have the key features lined up for you to have a detailed description of the Apple Mac Mini.
Design:
The Apple Mac Mini is quite different from traditional CPUs since it
is small, lightweight, and quite portable.
The whole unit has dimensions of 1.4×7.7×7.7 inches or 3.6×19.7×19.7 cm (WxDxH)
The whole unit weighs no more than 2.6 pounds or 1.2 kg.
Communication:
With modern Bluetooth 5.0 technology, it is one of those Apple products of recent times that comes with Bluetooth connectivity.
A base Ethernet connection can be configurable up to 10 GB Ethernet base.
Enabled with the most advanced Wi-Fi 6 wireless connectivity technology.
Physical and Electrical Features:
Comes with a single phase 50 Hz to 60 Hz frequency line.
Has a suitable operating temperature range of 10°C to 35°C.
Price:
With the product being released worldwide, it can be purchased from all authorized Apple stores, official Apple online stores, and other authorized online merchants.
Should I Buy the Apple Mac Mini?
If you are confused about whether you should buy the Apple Mac Mini or not, we have our advice and reasons supporting the option you choose.
You Should Buy the Apple Mac Mini if…
You want a powerful yet portable and compact PC that serves you on the go.
Or You want the same Mac specifications and features but at a more affordable cost.
You've subscribed to multiple Apple or iOS applications and need them integrated under one roof.
You Should Not Buy Apple Mac Mini if…
You are a fan of high-performance graphical systems.
Or You are a gamer and want a powerful gaming PC.
You are a user who regularly updates your work system.
In conclusion in this whole article, it is quite clear from the facts that the Apple Mac Mini is a powerful yet lightweight CPU having a number of advanced features. Its price is also genuine.