Snippet: Are you an active Siri user? Are you looking for an affordable smart speaker that offers impressive sound? If yes, the Apple HomePod Mini is for you.
Are you looking to enter Apple's smart ecosystem? Do you have an Apple Music subscription? If yes, Apple HomePod Mini is the perfect speaker to opt for. The speaker is small, smart, and Siri-enabled, which perfectly bridges the gap between its competitors like Google's Nest Audio and the Amazon Echo with just a price of $99.
In short, if you are an Apple lover and Siri is your intelligent assistant, you will indeed like Apple's newest smart speaker – HomePod Mini.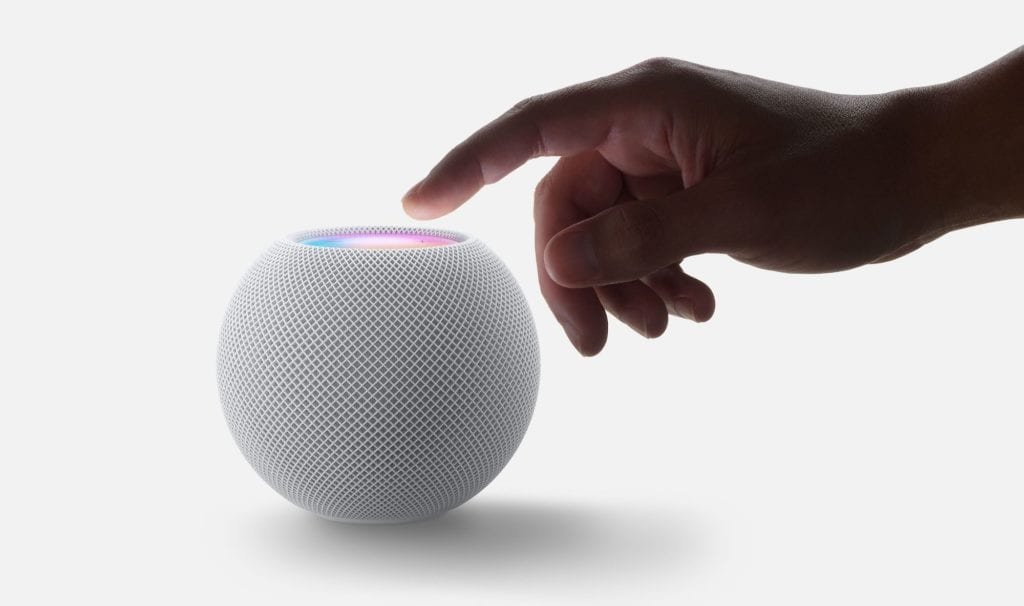 Let's check out a brief overview of this product.
| | |
| --- | --- |
| Good | Bad |
| Attractive Design | The cord is attached permanently and requires a 20W adapter. |
| Crystal-clear, detailed sound | It comes with Limited smart capabilities. |
| Sleek | |
| It comes with lots of useful functionality | |
| Small in size | |
Read Also
Bose SoundLink Micro – Speaker With Quality Sound
JBL Flip 5 Bluetooth Speaker Full Specifications
Apple Home Pod Mini Specifications:
Setup:
To set this HomePod Mini is quite a simple process. If you have not used and owned any smart speaker yet and HomePod Mini is your first speaker, do not worry. Setting up HomePod Mini is not a complicated process.
The speaker automatically gets connected to the iPhone once you unbox the speaker. All you need to do is hold your iPhone near the HomePod Mini, and you will get a notification that will ask if you would like to connect to the speaker or not.
If you have set up a pairing option, then the HomePod Mini is auto-detected by your iPhone.
Design:
The HomePod Mini design is small, spherical, and attractive. In simple words, it is just like an Apple. Its design looks like what we visualize most people would have drawn if we tell them to sketch a small speaker from Apple.
Due to its spherical design, it can easily pump out 360-degree sound. Of course, Apple has not tried to impress people with its small speaker. However, the HomePod Mini is attractive.
It comes in an adorable apple shape, and its design is sleek. Its size is so small (3.3 inches) that you can easily hide it on your bookshelf, desk, or kitchen counter.
The only downside of this speaker is that this speaker is not portable. However, if Apple had tried to make it portable using a small battery inside then, there is a high chance that the speaker's size would have increased. Ultimately, it would have taken away the impressive look of the speaker.
Audio:
The speaker provides you with excellent sound quality. In short, you will get a fantastic Apple product – an excellent value for money product.
In Apple HomePod Mini, you will get 360-degree sound. This speaker provides you with a lot of audio power in a small speaker which is loud enough to fill a room with a sound. 
The speaker comes with a handoff feature that means sending audio from your iPhone to a smart speaker and back again is quite simple.
This feature works only when your HomePod Mini's Bluetooth has turned on and is on the same WiFi network as your HomePod Mini.
In short, due to its Ultra Wideband chip, HomePod Mini's music handoff feature works very well.
Build:
The HomePod Mini is quite small. Just 8.4 cm tall and 9.8 cm wide. It comes in white and black finishes and is wrapped in a seamless fabric mesh that is just for aesthetic purposes.
In short, the whole design gives the impression of a tiny, woven plant pot that is tiny, pretty, and easily get fits into the room of your house. There are no physical buttons or audio connections on the HomePod Mini. 
Siri, Intercom, and HomeKit:
Some people buy this speaker not due to its audio quality but because of its ability to connect the smart home to the world with negligible fuss. Its intercom feature lets you speak to others in your home easily.
One improvement needed in this speaker is its voice assistant Siri. Of course, in the future, this feature will surely be improved.
Price:
The Apple HomePod Mini launched on 16th November 2020.
It costs you $99 if you want to purchase it. So, if you want to get stereo sound, you can buy more than one unit.
Final Thoughts:
In a nutshell, if you are an Apple fan, then without any doubt, you will surely love this $99 smart speaker. The speaker sounds great, looks good, and delivers smart speaker functionality – all that you are expecting from your speaker. If you have an iPhone and Apple TV, then you should definitely go for HomePod Mini.
Here are a few reasons that will educate you about whether you should buy Apple Home Pod Mini or not.
It's a BIG YES From Our Side If….
You use iPhone.
You have an Apple Music subscription.
Siri is your all-time smart assistant.
It's a BIG NO From Our Side If…
You do not have an Apple product.
You do not want to invest in two speakers. ( When you put HomePad Mini two together it provides you with a stereotype voice)