Snippet: Are you Apple devotes? Are you really in search of the perfect headphone that offers impressive sound quality and comes with excellent build quality? If yes, check out our honest review of the Apple AirPods Max.
Apple Airport Max is the new headphones presented by Apple for people that like to use quality headphones.
Ever since the earbuds have come into vogue, they have captured a large segment of the audio market.  Even then there are a large number of people who like to use headphones.
Actually, both headphones and earbuds have their own importance.
There are many people who prefer headphones. Keeping such users in mind, Apple has introduced a great over headphones named Airpods Max.
Of course, this is a fact that Apple always makes our jaw drop with its outstanding products and prices.
If you are an Apple product lover, indeed, one thought has popped into your mind: what would life be like if you have the latest iPhone, iPad, MacBook, and AirPods?
Though not all Apple products may not be equally significant, the Air Pods Max has grabbed a lot of attention these days.
It is one of the best wireless noise cancellers you can buy these days.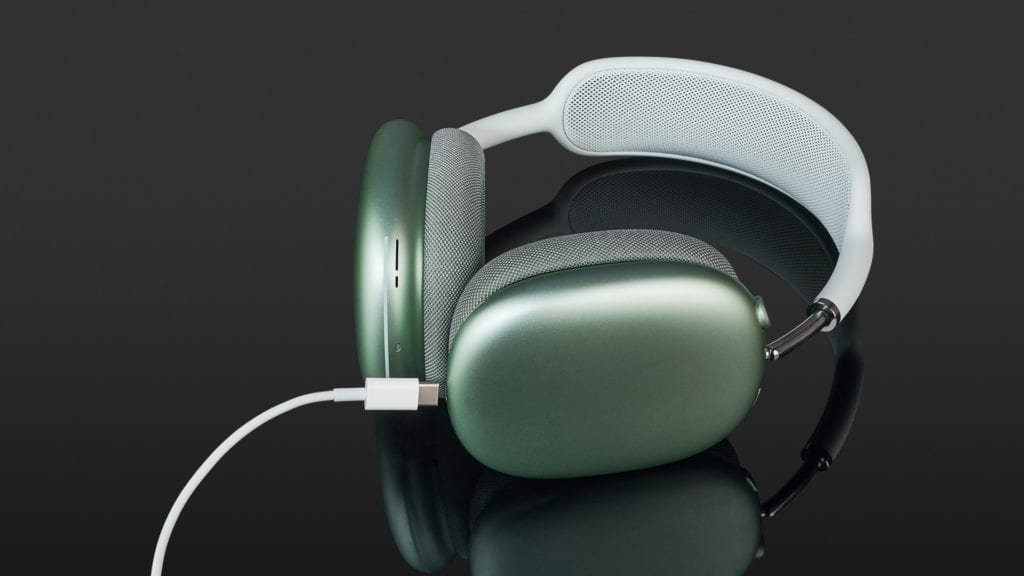 Want to know more about it?
Read on.
Before diving deep into its key features, let us check out a few reasons to buy it and not buy it.
| | |
| --- | --- |
| Reasons to Buy It | Reasons to Not Buy It |
| Attractive design and solid quality | Quite expensive |
| Long-lasting battery life | No 3.5mm audio port |
| It comes with excellent noise canceling and transparency mode | Its microphone quality is not that good. |
| Excellent connectivity through Bluetooth 5.0 | It offers limited features for Android |
| Comfortable ear pads and fabric headband | Lack of water resistance power |
| Fantastic user experience | |
Read Also
Apple Watch Series 6 – The Best Health-Centric Smartwatch
Apple HomePod Mini – Siri-powered Smart Speaker
Now, let's check out a few features of it.
Comfort:
This headphone's headband is made using light fabric, and its plush padding makes it highly comfortable.
Its earcups are also comfortable, and you can pop off its padding easily whenever you need to replace it.
Another thing that is exceptionally well is its ear cups – They are deep and offer plenty of room around the ears. So, you will enjoy lots of advantages like effective weight distribution to make noise isolation easier.  
Build:
The build quality and design of these headphones are tremendously well. The headband of this headphone is made of stainless steel, and its earcups feel sturdy. Therefore, it will not get break easily if you toss it.
In short, due to all these metals, the AirPods Max looks heavy, and it weighs 386 grams. 
These headphones are much heavier than the other noise-canceling headphones.
Noise Cancellation:
Notice cancellation is one of the most desirable features in premium-level audio devices.
The active noise-canceling feature of Airpods Max is quite impressive.
They come with an H1 chip in each earcup, providing you with active noise cancellation, spatial audio, transparency mode, and adaptive EQ.
If you want to be aware of what is going on outside, this headphone comes with Transparency Mode. This mode actively processes external noise and pumps it through to your ears. 
Audio:
Its surrounding audio provides the feel of theater sound.
The headphones are efficient to reproduce the full range of audible sound with ultra-low distortion.
The whole mechanics enables the headphones to deliver the perfect clear sound.
Water Resistance:
Nowadays almost all premium audio gadgets come with water resistance features.
Surprisingly AirPods Max is not waterproof. It can be said the downside of these headphones.
Even the headphones are not water-resistant. Therefore, if you get caught in a heavy rainstorm, then it's a good idea to take them off.
The headphone is made to be portable. Therefore, do not have any water protection is definitely a miss.
Battery-Life:
Apple AirPods Max provides you with 20 hours of continuous playback with active noise canceling turned on. Twenty hours of battery life is enough for full-day or two-day use.
If you're in a hurry and don't have time to charge the headphones, don't fret. You take out only 5 minutes.
A  5-minutes quick charging is able to deliver the 1.5-hours playback time.
Power-efficient smart case:
A slim soft smart power-efficient case is available with headphones.
When you keep them in the case they enter the ultra-low power state to preserve the charging. 
Connectivity:
This headphone provides you with a solid connection due to the H1 chip and Bluetooth 5.0 with the AAC and SBC Bluetooth codecs.
The best thing about the product is that you will get fast and stable pairing, and your connection will not lose as you move away from your source device.
Effective Auto paring:
You can easily pair your Airpods on iPhone, iPad, or Apple TV.
You have to bring any of the Airpods near the device you are listening to, you can connect just with a tap.
On-head detection feature:
Headphones are equipped with an head detection function.  This means that as soon as you take them off they will go into pause mode.  And when you wear them again, they will start from where they paused.
SIRI:
SIRI, which is available on every Apple gadget, is also present in Airpods Max.  Just to give your instructions. SIRI will follow your instructions immediately.
Then why the delay? You have to make a phone call, listen to a song, or send a message to someone. You just simply say, "Hey SIRI" and give the command to SIRI.
Color Variants:
Airpods Max is available in 5 attractive color variants.
Price:
The headphone costs you around $550, which is obviously not for everyone.
Should you buy Airpods Max?
If you are wondering if should you buy Apple Air Pods Max or not, the answer to this question is straightforward. 
This product is excellent, but affordability is the only box that it does not tick.
To sum up,
You Can Buy Apple Air Pods Max If…
You have an iOS device
Want that your headphones stand out from the crowd?
You're a movie lover.
It is not advisable to buy Apple Air Pods Max If…
You have an Android device. It means to say that you don't have an iOS device.
Your requirement is just great sound. Then there are many options.
Conclusion:
Airpods Max is undoubtedly great pair of headphones.
However, the device disappoints Android users. Apart from this, if we talk about the price, then it will be called a little expensive.
Despite, the build quality, ease of use, effective notice cancellation and high-quality clear sound, and many other features make they are worth buying.