Amazon works on wearable device technology that reads human emotions:
Amazon is developing a Wearable device activated by the voice that can recognize human emotions. The group specialized in physical media that developed the Amazon Fire Phone and the Echo smart speaker, and the Alexa voice software team.
The device, which will work in synchronization with a mobile application, will incorporate microphones connected to software that can distinguish the emotional state of the user from his voice, according to the documents and comments of a person familiar with the program.
In the future, the technology could advise the user how to relate more effectively to others, according to the documents.
Amazon gives its team full freedom to experiment with products, some of which will never reach the market. The work on the project, whose code name is Dylan, was recently underway, according to the documents and the person who requested anonymity to discuss internal matters.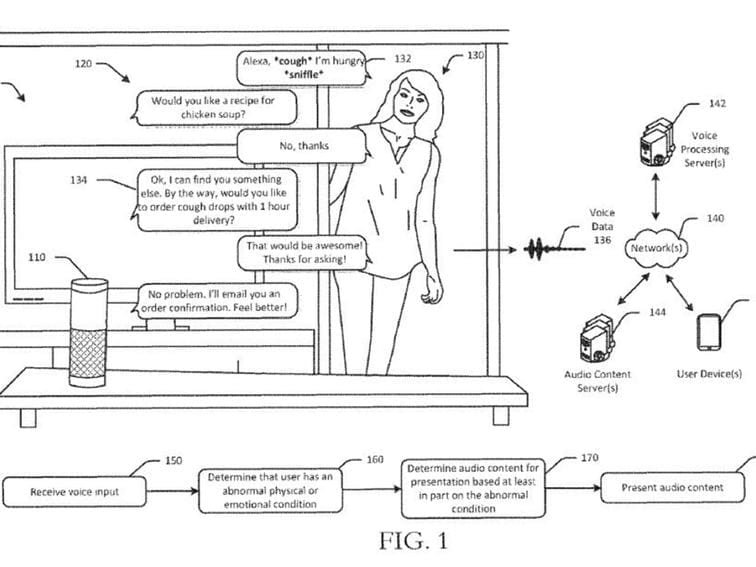 A beta test program is underway, the person said, although it is unclear whether the trial version includes a hardware prototype, emotion detection software, or both.
Amazon's work on an Amazon wearable device
reveals its ambitions to become a leading manufacturer of state-of-the-art consumer electronics and speech recognition software.
The Echo Smart Speaker line and Alexa's integrated voice software have popularized the use of voice commands in the home. The company has also added voice control to Firebrand video devices for television and tablets.
Don't Miss – Honor 20 Series: Specifications, Price And Features
The concept of the development of machines that can understand human emotions has long been a staple of science fiction.
In the middle of advances in machine learning and the recognition of voice and image, the concept has recently advanced towards reality.
Amazon wearable device is developing technologies designed to deduce emotional states of images, audio, and other data.
Amazon has spoken publicly of its desire to develop a more realistic voice assistant.